"Waiting On Wednesday" is a weekly meme hosted at
Breaking the Spine
that spotlights eagerly anticipated upcoming releases. This week's pick is "Hellhole" by Gina Damico and it's scheduled to be released January 6th 2015.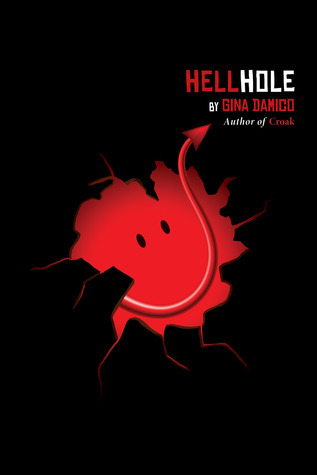 A devil is a bad influence . . .

There was a time when geeky, squeaky-clean Max Kilgore would never lie or steal or even think about murder.

Then he accidentally unearths a devil, and Max's choices are no longer his own. The big red guy has a penchant for couch-surfing and junk food—and you should never underestimate evil on a sugar high. With the help of Lore, a former goth girl who knows a thing or two about the dark side, Max is racing against the clock to get rid of the houseguest from hell before time—and all the Flamin' Hot Cheetos this side of the fiery abyss—run out. Gina Damico, author of the Croak series, once again delivers all the horror, hilarity, and high-stakes drama that any kid in high school or hell could ever handle.
I haven't read this author's first series, "Croak", but I have heard many good things about it, and the concept to "Hellhole" intrigues me. A lot. It's a shame the release date is so far off, though!
What are you "waiting on" this week? Let me know in the comments!